Tours & Tours
Roma
L'intramontabile mito di Vespa, il mix perfetto per iniziare il nostro progetto:
offrire ai clienti di tutto il mondo l'opportunità di vivere momenti indimenticabili nella città eterna.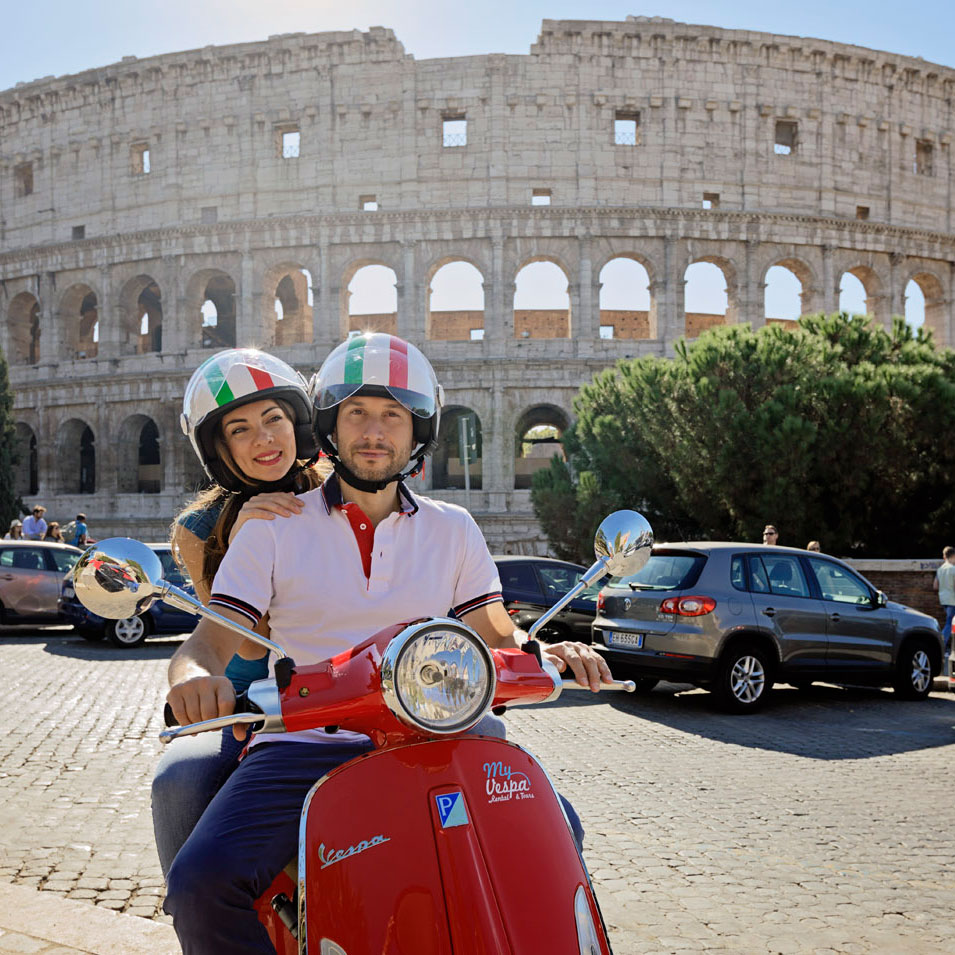 Tour in Vespa
A partire da 85 €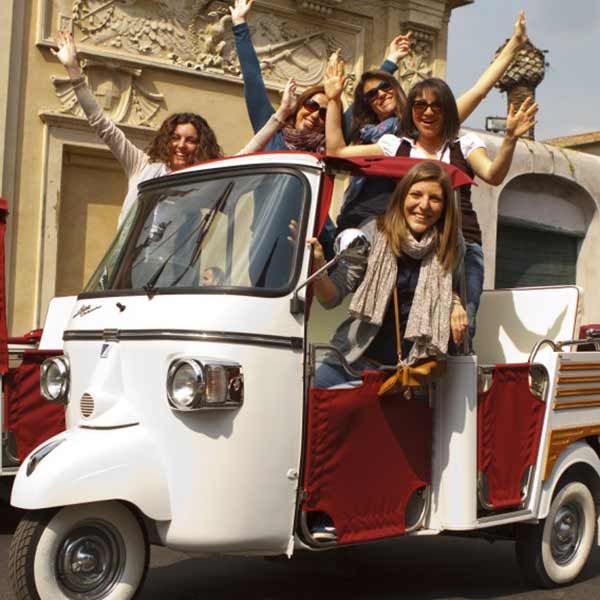 Romantico Ape Calessino Tour
A partire da 95 €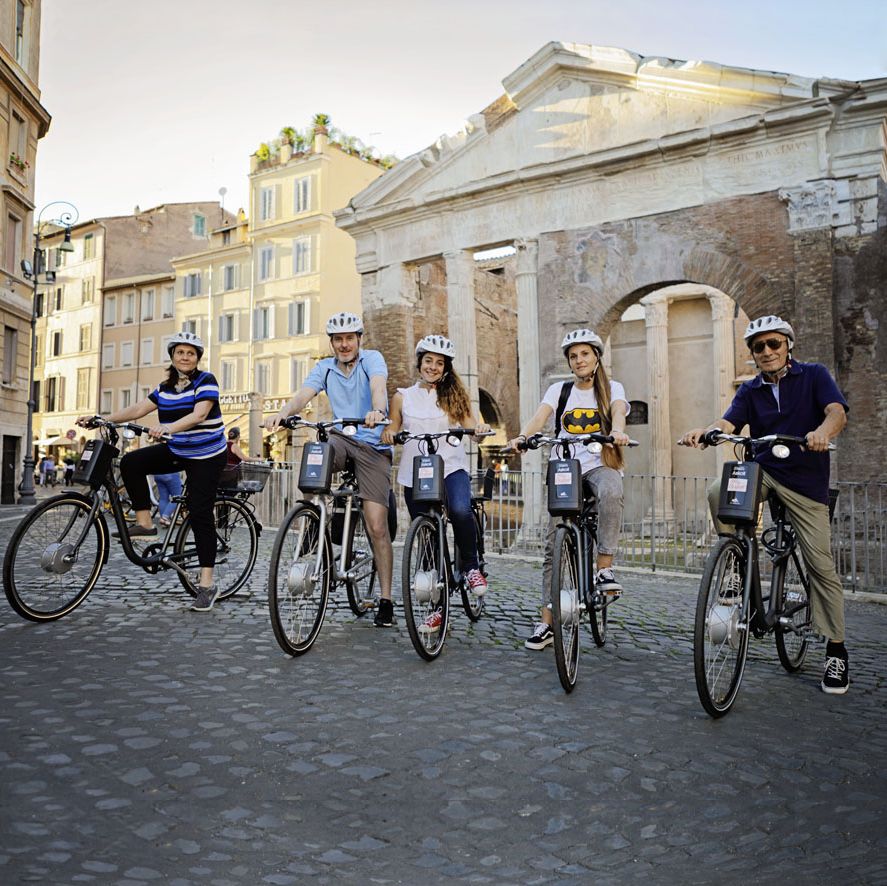 Bike Tours
A partire da 48 €
Oltre 30 differenti tipologie di tour ogni giorno.
La felicità dei nostri clienti è il nostro orgoglio.
This is the second time I have used My Vespa and again they went over and above what was expected. This time it was my daughter and I who took the tour and our guides, Georgio and John Marco were excellent and very knowledgeable. They took time to explain the background and history of the sites we visited, whilst it was my second trip I did learn lots of new things about Rome. Nothing was too much trouble for the guys.Thank you My Vespa for a fabulous day!
Absolutely amazing time exploring Rome on a Vespa with the very informative Giorgio. He made sure he didn't ride too fast so we could keep up and showed us some really interesting places. He asked us where we had already visited to make sure we visited places that we hadn't seen before. His knowledge was incredible and was evident he is very proud of his home city. Excellent COVID safety measures in place. I would 100% recommend this trip as there is no better feeling than zipping in and out of Rome traffic like a local.
It was really great! If you go to Rome, you think automaticly at Vespa's! So you really have to rent a vespa to visit Rome! This place is the ideal place to rent it! Very friendly, very good price, the vespa's are super! 10/10+
Girare Roma in Vespa è stata un'esperienza indimenticabile...sicuramente da ripetere!!! Consiglio questo posto per la gentilezza dello staff, che si è dedicato anche con qualche suggerimento sui posti da visitare, oltre a qualche consiglio pratico sulla circolazione a Roma.
A wonderful experience touring Rome and Vatican cities on 125 cc Vespa. In retrospect, I am sure that Vespa is the best way to get into the nicks and crannies of the busy city. A bus, car or bicycle will not get the job done like a Vespa does. Plus, Georgio was the absolute best skilled scooter rider I have ever witnessed. It was exhilarating and I felt safe the whole time. Georgio shared many gems and curiosities of the city with me making me feel super lucky to have stumbled upon Vespa tours and having been paired up with him by a super-friendly front desk person. Thank you, "My Vespa Tours" for this awesome and one-in a life time experience.
We rented a Vespa to drive around town on our own. The whole process to rent was fast and without any problems. We were told about basic rules (where to park and where not) and off we went. Returning the Vespa was even faster. Absolutely recommend, best way to get to know the city on your own.