Scooter Rental at Termini  Station- Rome
Now you can rent your scooter with OnMovo also at
Termini train station!
Fast and easy. Discover our Stores!
Discover Rome with your OnMovo scooter!
The location on via Cavour 80 is strategically well positioned: 200 mt from Termini train station, adjacent to Saint Mary Major Basilica, equally distant
from Cavour Metro B stop and Termini, which is an important hub for the city of Rome.
The location has all types of vehicles: both electric and motorized scooters of all engine sizes, from the small 50 c.c scooter to the 400 and over.
They are also available, in prompt delivery over 100 bicycles both electric and push bikes.
The location offers also a showroom of scooter and
bicycles for sale from our fleet, guaranteed for 12 months.
Our flagstore is waiting for you for every need: daily and monthly rentals, every day from 9:00 until 19:00.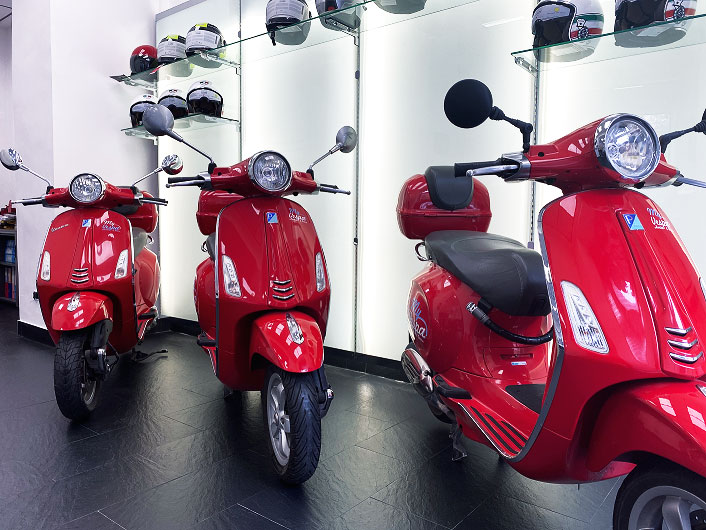 Contact our Staff!
For information, to book your
scooter or to revise your reservation.